Warrigala! 2017
Saturday, 19 August 2017 - 10am to 3pm
Warrigal Road, Eight Mile Plains 4113
Warrigal Road State School, the largest primary school in Queensland, will hold its Warrigala Fete on Saturday 19th August. For everyone's enjoyment there will be student performances, fairground rides, raffles, Sideshow Games, Stalls, displays and much more.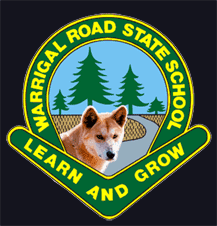 Lovers of fine food can expect a fabulous selection of delicious International Flavours, Home-made Cakes, and delightful Sweets from our various Food and Drinks outlets. A wide variety of stalls and activities will be present on the day including Markets Stalls, Raffles, and Live Performances.
Children will enjoy all the fun of the fair, with our traditional Carnival attractions, including the biggest and best Amusement Rides, Sideshow Games, Face Painting, Fairy Floss and Petting Zoo. This is a multicultural event with something for everyone, so come along and experience a fantastic day out like no other! Warrigala will be held on the Warrigal Road school grounds - 314 Warrigal Road, Eight Mile Plains.
Gates open at 10am - entry is free - we look forward to seeing you there!
Support a great cause and promote your business to an engaged audience from across Southern Brisbane. With over 1,200 students enrolled at Warrigal Road State School, and over 4,000 people attending Warrigala in 2015, there's a huge network of individuals, families and friends to reach.
Whether you'd like to be a major sponsor, or simply donate a prize, equipment or entertainment to support Warrigala fundraising, we are grateful for your support and always acknowledge your efforts before and during the event!
All Warrigala profits go into providing valuable School resources such as air conditioning, IT equipment, teaching support and learning resources to benefit students in the years ahead.
Please contact us on (07) 3340 5300 or Email for further details, inquiries and to register your interest.
Volunteers Needed!
Many hands make light work, and if you would like to have fun, meet new people and support a great cause, considering joining the Warrigala "team".
We need parents and friends of Warrigal Road State School to help out on stalls and activities at Warrigala and/or in the lead up to the big day
Please contact us on (07) 3340 5300 or Email for further details, inquiries and to find a stall or activity for you!
Ride Passes will soon be on sale at the Uniform Shop
or available for purchase online at Flexischools